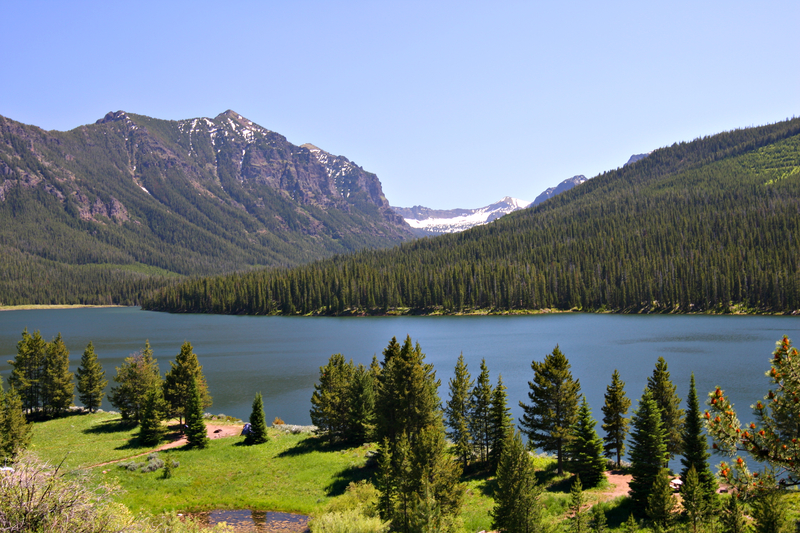 Chapter 13 Bankruptcy
Chapter 13 Bankruptcy
Chapter 13 is the second most common type of bankruptcy, and you may have heard it referred to as the "debt reorganization bankruptcy." Under Chapter 13 you pay your disposable income into the bankruptcy for three to five years while retaining your property, and at the end you receive relief from your debts.
Chapter 13 can be used to save a home from foreclosure, pay substantial tax obligations, consolidate payments to creditors, and discharge divorce debts (Not including alimony and child support).
Chapter 13 bankruptcy is rarely easy, but here at Yellowstone Bankruptcy we strive to simplify the process and help clients avoid some legal traps that can prevent you from completing the case.
Some advantages Chapter 13 bankruptcy:
Consolidate your debts into a manageable payment plan.
Pay your debts within 3-5 years.
Avoid foreclosure.
Q&A
What is a Chapter 13 Bankruptcy?

In a Chapter 13 you pay your creditors a portion of your future earnings for 3 to 5 years and in exchange the court orders your creditors to permanently stop all collections on the unpaid portions of those debts.
Price for a Chapter 13 Bankruptcy?

To draft and file a Chapter 13 bankruptcy we charge $2,000.00 which includes all fees and costs except the bankruptcy court's filing fee which is presently $313.00. For work performed after the bankruptcy is filed we charge $2,500.00 which is paid by the Bankruptcy Trustee from monies paid into the plan.
Are some debts not effected by Chapter 13 bankruptcy?

Not all debts are discharged in bankruptcy however a Chapter 13 will discharge more categories of debt than a Chapter 7. Types of debts that are dischargeable in a Chapter 13 but not in a Chapter 7 are:

Obligations to pay debts under a decree of divorce (excluding domestic support obligations)
Debts for willful and malicious injury to property (not a person);
Debts that could have been but were not discharged in a prior bankruptcy;
Condominium or cooperation association fees.

(Also note that unlike a Chapter 7 bankruptcy, home mortgages are not dischargeable in a Chapter 13.)
When must I pay the attorney fee?

A nonrefundable $500.00 down payment is required to commence our representation, however we are precluded from drafting your bankruptcy forms or filing your case until the remaining balance is paid in full. The down payment is designed to cover the information gathering portion of our representation and allow you to direct your creditor communications to our office. The balance of the fee must be paid in full within 6 months of the initial fee.
How can I pay my fees?

We accept all forms of payment including credit card, debit card, certified checks, personal checks or check-by-phone. We can accept credit cards only from third parties such as parents or friends who are paying your bankruptcy fees. If you choose to pay with a debit card or if a third party pays with a credit card, we charge an additional 2% processing fee.
How long will a Chapter 13 bankruptcy take?

The length of a Chapter 13 bankruptcy is three years if your household income is less than Median Income and five (5) years if above Median Income. See GENERAL BANKRUPTCY INFO tab above for definitions for Household Income and Median Income.